Currency converter is only for information purpose, you will be charged in GBP

Direct Dial:
01476 513853
Can't find what you need? Please click
on the button to send an enquiry.
Send Enquiry
Stock List
We accept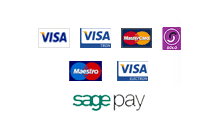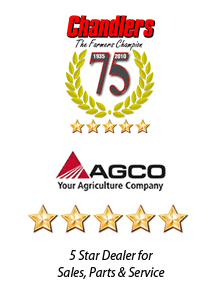 Avoid serious engine damage through overheating
Engine overheating – do something about it before it's too late. Poor performance or worse, serious damage to your engine could leave you with a very expensive bill. Fit original AGCO parts cooling system components, the only ones Massey Ferguson engineers have approved. Use of lower specification components will affect the efficiency of the cooling system that will lead to serious engine damage and a reduction in performance. AGCO Parts offer a full range of cooling components to suit all MF Machines, whatever the requirement.
MF Water Pumps
· Designed for longer life
· Simply take out the old and bolt in the new
· Latest technology matches your engines
· Guaranteed to deliver correct coolant flow
· Reduces risk of engine downtime
· Outlasts non OEM brands
MF Radiators
· Manufactured and tested to the same specification as the original factory fit unit
· Fully sealed top tank de-aeration system prevents overheating
· Anti-clogging and thermal performance properties ensure reliable, trouble free performance
· Corrosion resistant high grade cartridge brass – longer lasting
· Value for money
MF Thermostats
· Every engine must run in a specified temperature, an engine that runs cold (without a thermostat) will use between 10-20% more fuel and the engine will not run properly


10+ Parts from Massey Ferguson
THE FACTS:
· Especially designed for machines over 10 years old
· The complete machine range – TE 20 to MF 8100 series
· Massey Ferguson Engineering approved
· Offer value for money, economical repair
· Permanently low prices
Quick Contact
tel: 01476 513853
massey-parts.co.uk
Copyright © 2010 - 2011 Chandlers Massey Parts. All Rights Reserved.