Currency converter is only for information purpose, you will be charged in GBP

Direct Dial:
01476 513853
Can't find what you need? Please click
on the button to send an enquiry.
Send Enquiry
Stock List
We accept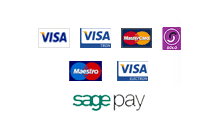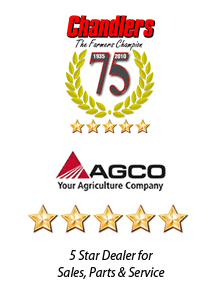 Privacy Policy
Privacy Policy
Chandlers Massey Parts fully complies with the data protection act 1998 and is registered in the UK to hold customer's data and the personal information that we hold will be held securely in accordance with our security policy and the law. We do not disclose any of the customer details to any third parties and only Chandlers Massey Parts will use your email address to contact you in relation to an enquiry you have made; in the event that a problem arises; for administrative purposes or operational reasons relating to our service. We may occasionally email you with details of new services or offers.
You can check the information that we hold about you by emailing us. If you find any inaccuracies we will correct them promptly or delete you from our database if requested.
If you have a query regarding privacy, please contact us.
Security
When using the website, you are responsible for ensuring that your account details and passwords remain confidential and you agree to accept responsibility for all activities occurring under your account and password. If you believe this information has become known to someone else or that your account is being misused contact us immediately.
When registering your details, ensure that the information you provide us with is complete and correct and that you advise us as soon as possible should this change or you wish your details removed.
When you are asked to enter sensitive details such as payment card details, the information is encrypted. This means that it takes the characters you key and converts them into code for Internet transmission.
When you are on a secure page the lock icon button on the bottom of your web browser becomes locked, when you are surfing it will be open or unlocked.
The servers that we store your information on are kept in a safe, secure environment.
It is important that you protect your passwords to avoid unauthorized access. Be sure to sign off if using a shared computer. Your access passwords should remain confidential.
PRODUCT REVIEWS/COMMENTS
The Product review functionality on Chandlers Massey Parts is provided for customers to exchange views that will assist other customers when choosing products to purchase through Chandlers Massey Parts. All comments are reviewed by Chandlers Massey Parts staff before they are posted onto the Chandlers Massey Parts website.
Chandlers Massey Parts reserves the right to reject any comment/review without explanation.
By placing a review on Chandlers Massey Parts, you agree that Chandlers Massey Parts may publish your comments on the Chandlers Massey Parts website.
These reviews are not necessarily in accordance with the opinion of Chandlers Massey Parts.
Quick Contact
tel: 01476 513853
massey-parts.co.uk
Copyright © 2010 - 2011 Chandlers Massey Parts. All Rights Reserved.