Currency converter is only for information purpose, you will be charged in GBP

Direct Dial:
01476 513853
Can't find what you need? Please click
on the button to send an enquiry.
Send Enquiry
Stock List
We accept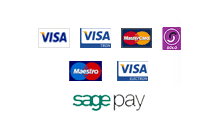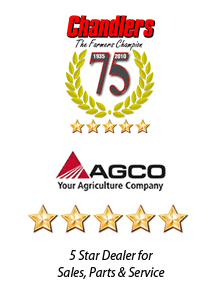 AGCO Parts Filters – the only reliable choice
The rigours of modern day farming expose both machinery and operator to many harmful, dangerous and corrosive contaminants and impurities.
The premium quality genuine AGCO Parts filters for Massey Ferguson machines are designed specifically to combat these issues and eradicate the consequential problems, thereby ensuring full protection always.
AGCO air filters have the pore size tailored exactly to your engine and thus the required air volume capacity for optimum separation rate. Using clogged or lower quality air filters can result in:
· Engine power decreasing by around 2%
· Fuel consumption increasing by around 3.5%
· The exhaust temperature of the turbo charger increases by around 3%, resulting in increased wear
Tests reveal that using AGCO genuine versus imitation filters can save 460 litres or fuel over 500 operating hours.
AGCO oil filters deliver positive protection against contamination, giving you long term reliability for your engine and components. They ensure each moving part in the engine, cylinder walls and all of the associated higher value precision engineered parts receive clean oil lubrication to prevent premature wear resulting in optimum performance and longer life.
AGCO hydraulic filters give you the assurance of full protection against contamination, giving you reliability for your hydraulic system and its key components. All impurities that could cause the premature wear of inner surfaces of the parts are effectively prevented from entering any part of the hydraulic system ensuring prolonged life of all associated components.
AGCO fuel filters contain the highest quality filtration medium, to keep the fuel and the fuel system clean and free from all solid and liquid contaminants. They prevent scoring, marking and blocking of internal components within the engine as well as protecting injector pumps and injectors from liquid contaminants, thereby ensuring optimum power and efficiency is maintained.
Other filters may look the same, but can you afford to take the risk?
Quick Contact
tel: 01476 513853
massey-parts.co.uk
Copyright © 2010 - 2011 Chandlers Massey Parts. All Rights Reserved.