Secure Shopping Basket
Last Item:N/A
No. Items:0
Total:£0.00

Direct Dial:
01476 513853
Can't find what you need? Please click
on the button to send an enquiry.
Send Enquiry
Stock List
We accept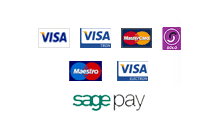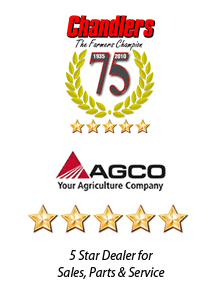 Where is my order?
Once your order has been placed, you will receive a confirmation email.
You will also receive an email when your goods are despatched.
At any point you can check the status of your order by clicking onto MY ACCOUNT and signing in with your password.
When will my products be delivered?
After you have placed your order online, we will send you an order confirmation email with the subject 'Thank you for your purchase at Massey Parts'. When we despatch your goods you will receive a second email from this point it depends on what shipping service you have requested but your goods are on their way.
How do I return an unwanted or faulty item?
Please refer to the returns section on our website for all information regarding returns by clicking here.
Do you send parcels outside the UK?
We are happy to send parcels abroad, the cost of this is dependent on the weight of parcel and destination. After registering on Chandlers Massey Parts and creating an order the price for shipping will automatically be calculated, this will appear on the check out page.
Are there any places where delivery might take longer?
There are a small number of postcodes, usually in remote rural areas, where we cannot guarantee delivery within our usual timescales. Refer to our DELIVERY section by clicking here for more details.
What if I'm not in when you deliver?
Deliveries will usually be made Monday to Friday (Saturday in the case of goods being requested for Saturday delivery) between 9am and 6pm. If you or the intended recipient is not available, each time an attempt is made, our courier should leave a card at the delivery address confirming that they have tried to deliver. Follow the instructions on this card to rearrange delivery or to collect your products. Two attempted deliveries will be made.
I have got a promotional code, what do I need to do with it?
If you have one of our promotional codes, you will need to continue shopping as normal and there will be a box in the check-out stage titled 'Promotional code'. Please enter the promotional code here exactly as it is read and it will then be applied to your order in the next stage.

Please note, you can only use one promotional code per order.
How do I use my Gift Certificate?
To use a Gift Certificate, you will need to continue shopping on the site as normal. When you get to the Check-Out stage, there will be a box titled 'Gift Certificate'. Please enter the code shown on your Gift Certifiate into this box exactly as it appears. The Gift Certificate will be applied to your order in the next step.

Please note, you can only use one Gift Certificate per order.

You don't have to spend it all at once, you can use it on as many orders as you like until it runs out. If you would like to see how much credit you have remaining on a Gift Certificate, just send an e-mail to information@massey-parts.com containing your name and the code and we will get back to you with the balance as soon as possible
How safe is shopping on Chandlers Massey Parts?
We realise how important it is to securely store any information that you provide. Chandlers Massey Parts maintains the highest levels of security. Our site uses high-level SSL encryption technology, the most advanced security software currently available for online transactions. You can therefore rest assured that we take the privacy and security of your payment and personal details very seriously. Click here for more information on security and privacy.
How do I change my online account information and communication preferences?
If you wish to change or update your online account information (including your email address, password or communication preferences) simply go to MY ACCOUNT, log-in and you will then be able to change these details.
What if my order hasn't arrived?
First of all, view your order online in MY ACCOUNT. If your order has been despatched and has not arrived within the expected time period, please contact us click here.
What are cookies?
Cookies are tiny text files stored on your computer when you visit certain web pages. www.massey-parts.com uses cookies to keep track of what you have in your basket and to remember you when you return to our site. To shop you need to have your cookies enabled.
How do I know if you have stock of an item?
Stock availability of all of our products is shown on the product page, you may have to make a size or colour selection for the stock availability to appear.

If you can not see the stock availability, you will need to make sure that you have the JavaScript plug-in for your web-browser and that it is running.
Am I able to view parts books for my machine online?
Yes, you can register for AGCO parts books at Massey-Parts so that you can access Massey Ferguson, Fendt and Challenger parts books online.

You can select the parts you need within the parts book website, and a list will be generated from this selection. You can save and import this list into the Massey-Parts Quick-Shop form to add all of these items straight into your shopping basket.