Secure Shopping Basket
Last Item:N/A
No. Items:0
Total:£0.00

Direct Dial:
01476 513853
Can't find what you need? Please click
on the button to send an enquiry.
Send Enquiry
Stock List
We accept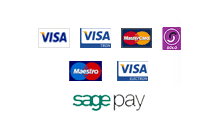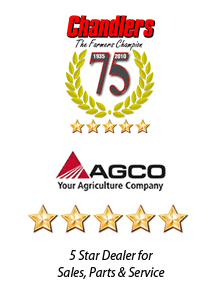 Terms & Conditions
Please read these terms and conditions carefully before you make a purchase on Chandlers Massey Parts. By ticking the box on the checkout screen to order goods from Chandlers Massey Parts, you are deemed to have read, understood and accepted these terms and conditions.
Use of Site
The website may be used by you only for lawful purposes in a lawful manner. You agree to comply with all applicable laws, statutes and regulations regarding the website and any transactions conducted on or through the website.
Information Accuracy
While we will use reasonable endeavours to verify the accuracy of the information we place on the website, we make no warranties, whether express or implied, in relation to its accuracy. We make no warranty that the website will meet your requirements or will be uninterrupted, timely or error free, that defects will be corrected, or that the site or server are free of viruses or bugs. We will not be responsible for any loss of content or material uploaded or transmitted through the website.
These conditions govern our relationship with you. The terms and conditions of this website and all such services and product offers herewith are governed in accordance with the law of England and Wales. By visiting the website and/or formulating requests for any services provided here, you consent that these conditions shall be governed by and construed in accordance with the laws of England and you irrevocably submit to the exclusive jurisdiction of the courts of England.
We will not be liable to you or any third party for any indirect loss or damage or for any loss of data, profit, revenue, business or management time, howsoever caused.
Description of Product
Each product purchased is sold subject to its product description, which sets out the specifications related to that product.
Goods described and pictures of goods displayed on Chandlers Massey Parts may differ slightly from the goods you receive, this may be due to the quality of the photographs or alterations made by suppliers. You will wherever possible be informed of changes made to any of the products available on Chandlers Massey Parts. You can return any items that you are not happy with within 14 days of receipt of the goods. We will take all reasonable care to ensure that all details, descriptions and prices of products appearing on the website are correct at the time they were entered onto our database. Although we aim to keep the website as updated as possible, product descriptions appearing on this website at a particular time may not always exactly reflect the position at the time you place the order.
ORDER ACKNOWLEDGEMENT & DELIVERY
ORDER ACKNOWLEDGEMENT
Once you have placed an order with Chandlers Massey Parts, you will receive a confirmation e-mail of that order. A contract is formed between Chandlers Massey Parts and you when we despatch the goods you have ordered. Until the goods are despatched the order may be cancelled.
All orders within the EU will be charged VAT at 20%. Orders outside the EU will not pay any VAT. All transactions are in GB pound sterling. All prices on Chandlers Massey Parts have VAT included unless otherwise stated. Orders taken from overseas may be liable to customs and import duties, these are the responsibility of the customer and Chandlers Massey Parts cannot predict this type of charge.

For sales to countries where UK VAT is not applicable, because of rounding difficulties the net price is calculated by deducting VAT from the price of each line of items with the current UK VAT rate.

Time
We aim to despatch goods within 48hours. Occasionally at busy times this may take a little longer. You will be notified by e-mail when your order has been despatched or of any delays. In exceptional circumstances please allow 28 days for delivery.
Free Delivery Offers
Free delivery offers are subject to availability and are NOT applicable to addresses outside mainland UK. Free delivery offers are for free standard delivery only and cannot be applied to Next Day or Saturday delivery services. Please note that items which incur a delivery surcharge due to size or weight do not qualify for free delivery.
RETURNS
If you return an item to us within 14 days in perfect condition, complete with the original packaging, we will be happy to exchange or refund you with the original price. This does not affect your statutory rights.
Please note the following cannot be returned or exchanged unless faulty: DVD's, products whose security seal has been broken, perishable items.
You must make your own arrangements to return goods to us and you will be responsible for the cost of return unless goods are faulty. We recommend that you obtain proof of postage as you are responsible for the returned goods until they arrive in our warehouse.
Faulty Products
We know from time to time faulty products occur. We wish to resolve the problem as quickly as possible for you. If you can take a digital photo of the faulty product and e-mail it to us we may be able to resolve it without having to have the goods returned. We cannot guarantee that a solution can be reached this way and still may require the item to be returned.
All faulty items should be returned in a clean condition for health and safety reasons.
Gift cards/Vouchers cannot be exchanged for cash.
How to Return an Item
Please complete the online returns form and e-mail it to us. Please then print the form to return with the goods.

MASSEY PARTS AND CHANDLERS F.E Ltd
Chandlers Massey Parts is a derivative of Chandlers Farm Equipment Ltd. However, Massey Parts is separate to Chandlers Farm Equipment and if visiting one of the shops for something you have seen on Chandlers Massey Parts, there may be variations in price. Chandlers Farm Equipment are not obliged to sell items from the stores at the online price. Any special offers running on the site may be web exclusive offers and therefore may not be available in the shop.

Any orders made from Chandlers Massey Parts can not be collected from any of the Chandlers F.E ltd Branches, Massey Parts is for online trading purposes only.

Stock Levels shown on Chandlers Massey Parts may not neccesarily reflect those of your local branch, stock levels on Chandlers Massey Parts are generated from the total stock over all of the branches. If you are planning to visit one of the brances to purchase something you have seen online, please make a phone call to check that the particular item(s) are in stock at that branch. Contact details for all of the branches of Chandlers F.E Ltd can be found using our Branch Finder.

PRIVACY POLICY
Chandlers Massey Parts fully complies with the data protection act 1998 and is registered in the UK to hold customer's data and the personal information that we hold will be held securely in accordance with our security policy and the law. We do not disclose any of the customer details to any third parties and only Chandlers Massey Parts will use your email address to contact you in relation to an enquiry you have made; in the event that a problem arises; for administrative purposes or operational reasons relating to our service. We may occasionally email you with details of new services or offers.
You can check the information that we hold about you by emailing us. If you find any inaccuracies we will correct them promptly or delete you from our database if requested.
If you have a query regarding privacy, please contact us.
SECURITY
When using the website, you are responsible for ensuring that your account details and passwords remain confidential and you agree to accept responsibility for all activities occurring under your account and password. If you believe this information has become known to someone else or that your account is being misused contact us immediately.
When registering your details, ensure that the information you provide us with is complete and correct and that you advise us as soon as possible should this change or you wish your details removed.
When you are asked to enter sensitive details such as payment card details, the information is encrypted. This means that it takes the characters you key and converts them into code for Internet transmission.
When you are on a secure page the lock icon button on the bottom of your web browser becomes locked, when you are surfing it will be open or unlocked.
The servers that we store your information are kept in a safe, secure environment. It is important that you protect your passwords to avoid unauthorized access. Be sure to sign off if using a shared computer. Your access passwords should remain confidential.
PRODUCT REVIEWS/COMMENTS
The Product review functionality on Chandlers Massey Parts is provided for customers to exchange views that will assist other customers when choosing products to purchase through Chandlers Massey Parts. All comments are reviewed by Chandlers Massey Parts staff before they are posted onto the Massey Parts website.
Chandlers Massey Parts reserves the right to reject any comment/review without explanation.
By placing a review on Chandlers Massey Parts, you agree that Chandlers Massey Parts may publish your comments on the Chandlers Massey Parts website.
These reviews are not necessarily in accordance with the opinion of Chandlers Massey Parts.
COMPLAINTS
We have put our heart and soul into Chandlers Massey Parts and will not allow you to become dissatisfied with us. Chandlers Massey Parts welcomes and learns from complaints and we aim to deal with complaints speedily and sympathetically. Please contact us, preferably by sending an e-mail to complaints@massey-parts.co.uk. All complaints are logged, investigated and replied to.