Secure Shopping Basket
Last Item:N/A
No. Items:0
Total:£0.00

Direct Dial:
01476 513853
Can't find what you need? Please click
on the button to send an enquiry.
Send Enquiry
Stock List
We accept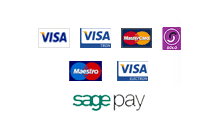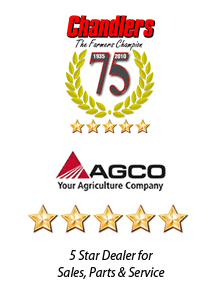 Order Acknowledgement & Delivery
Chandlers Massey Parts and Farming Supplies - Online Ordering & Shipping
ORDER ACKNOWLEDGEMENT
Once you have placed an order via Chandlers Massey Parts, you will receive a confirmation e-mail of that order. A contract is formed between Chandlers Massey Parts and you when we despatch the goods you have ordered. Until the goods are despatched the order may be cancelled.
All orders within the EU will be charged VAT at 20%. Orders outside the EU will not pay any VAT. All transactions are in GB pound sterling. All prices on Chandlers Massey Parts have VAT included unless otherwise stated.
Orders taken from outside of the UK may be liable to customs and import duties, these are the responsibility of the customer and Chandlers Massey Parts cannot predict this type of charge.
Time
We aim to despatch goods within 48 hours but at extremely busy times this may take a little longer. You will be notified by e-mail when your order has been despatched or of any delays. In exceptional circumstances please allow 28 days for delivery.
DELIVERY
Please note all our deliveries will require a signature on receipt. You may select an alternative delivery address at checkout (e.g. work or a friend) to ensure that someone will be there to sign for your delivery. The couriers will make several delivery attempts, but if you are out when the last delivery is attempted, your order may be returned to us. It is important that you make sure that there will be someone in to receive your parcel because if it is returned we cannot be held responsible for the cost of re-delivery.
Surcharges
There are a small number of locations to which we are only able to offer Standard UK Delivery. If your orders delivery destination falls into this category your order may be subject to a delivery surcharge which will be applied to your Base Charge automatically by the website and is based on your delivery post code prefix.

Some items may also incur a delivery surcharge due to size or weight. For example, two bags of Dog Food would cost £4.95 each to deliver. You would therefore see a delivery charge of £4.95 and a delivery surcharge of £4.95 at check-out.

Base Charges
UK STANDARD DELIVERY (£4.95)
With UK standard delivery, you should receive your order within 3-5 days (subject to stock availability) Please allow up to 14 days for your order to be delivered.

UK 1-2 DAY DELIVERY (£8.95)
1-2 Days for orders received Monday to Thursday no later than 12 noon (subject to stock availability).
This service is unavailable to some areas of Northern Scotland or UK islands.
Please note that deliveries will not be made on Saturday, Sunday or Bank Holiday Monday.
1-2 Day delivery method is unavailable for orders which contain items which are out of stock at the time of ordering.

UK SATURDAY DELIVERY (£15.00)
For orders received no later than 12 noon Friday (subject to stock availability).
This service is unavailable to Scotland or UK islands.
Please note these orders must be received by 12 noon on the Friday for a Saturday delivery.
If your order is not delivered on Saturday, it may mean that our couriers have tried but been unsucessful due to not being able to reach the consignee.

Large/Heavy Items
Certain items for sale on our website fall into this category and incur an additional carriage charge. This is indicated on the product page and the cost will appear on the checkout page as a delivery surcharge.
Delivery outside the UK
All carriage charges to destinations outside of the UK are automatically calculated from the weight of the goods ordered. This charge will appear on the checkout page.

Method of Delivery
We despatch by couriers or Royal Mail and on delivery a signature will be required. Should you be out at time of delivery, a card should be left for you with notice that an attempt to deliver the goods was made and if you contact the courier you should be able to arrange a suitable date for this second attempt. If no contact is made, it is likely the second attempt will be the following working day. Please note that if you miss both attempts it is then your responsibility to collect the delivery from the courier.

Free Delivery Offers
Free delivery offers are subject to availability and are NOT applicable to addresses outside mainland UK.