Currency converter is only for information purpose, you will be charged in GBP

Direct Dial:
01476 513853
Can't find what you need? Please click
on the button to send an enquiry.
Send Enquiry
Stock List
We accept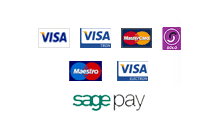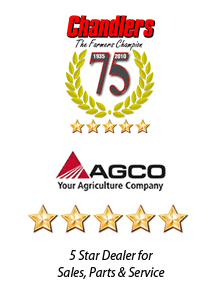 Experienced Massey Dealers New Online Parts Store - quality provider of Massey Ferguson Parts and Farming Supplies
Welcome to Chandlers Massey Parts Online. We aim to make it easy for you to shop for your Massey Ferguson parts and an efficient way for you to find the farming supplies that you're looking for. We provide competitive international shipping all over the world.
If you have difficulty using our site or come across anything that you think could be improved then please take the time to feed back to us.

HISTORY AND VALUES...
Chandlers Massey Parts is a subsidiary of Chandlers (Farm Equipment) Ltd. Chandlers was started in 1935 and are main dealers for Massey Ferguson tractors in Lincolnshire and have been since the beginning of the Massey Ferguson brand. In 2010 Chandlers Farm Equipment achieved the coveted top level AGCO 5 star award for dealer standards for sales, parts and service excellence, a worldwide dealer standards programme. With the evolution of our online parts site we continue to focus our attentions on our company ideals of Quality, Value, Service, Innovation and Trust – they are the principles on which our business was founded.

SUPPLIERS WITH KNOWLEDGE...
In all our agricultural stores and online at Massey Parts we try to stock everything you will need for your Massey Ferguson machinery. We source products for the agricultural stores from over 100 different suppliers. We have employees who are expert within the agricultural field, who are available in store and on the telephone to answer your questions or to help give advice when requested. Please do not hesitate to contact us if you don't see what you require listed on Chandlers Massey Parts, initially we have listed the fastest moving MF parts, we carry many more in stock.

COMMITMENT...
We work hard to provide our customers with quality products, service and shopping environments. You have our absolute commitment as fellow Massey Ferguson enthusiasts, Internet users and hardworking people that you'll be satisfied with Chandlers Massey Parts.
Quick Contact
tel: 01476 513853
massey-parts.co.uk
Copyright © 2010 - 2011 Chandlers Massey Parts. All Rights Reserved.